Assalamualaikum
Hari ni lazada buat Baby Fair..pagi-pagi buta aku dah sibuk beli susu..murah weiii...sbb dia ada kasi voucher..gedebak gedebuk susu dutch lady tu aku dpt dalam rm16+..Baby Fair dah setle..esok Lazada buat Black Fiday sales pulak..bertabahlah ye..time gaji masuk ni laa ko nak buat mcm2 sales lazada oiii...haihhhh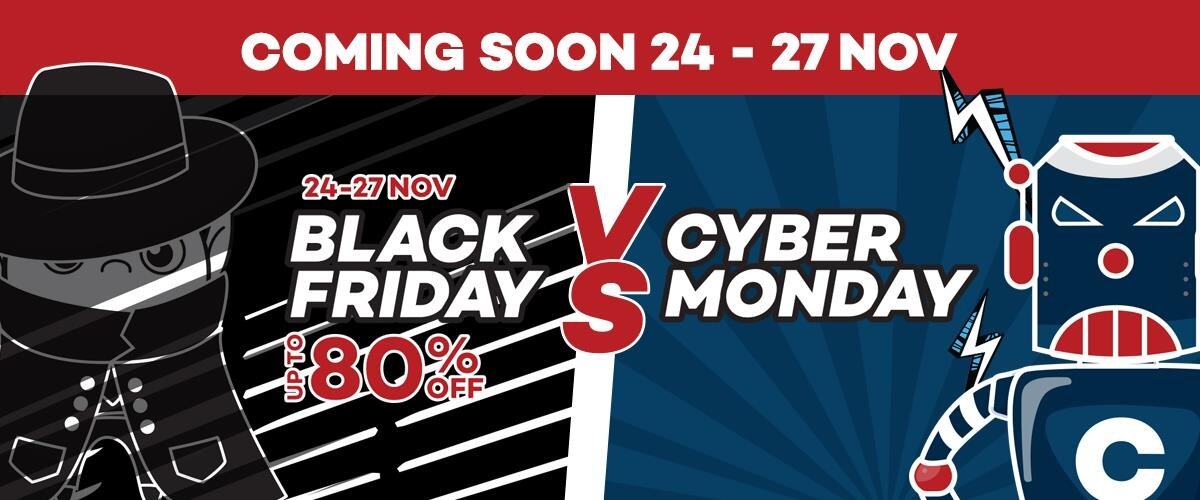 Cyber Monday is basically an annual sale that takes place on the first Monday after Thanksgiving in the United States. It is a follow-up sale of Black Friday, a major sale that usually takes place on the first Friday after Thanksgiving. Black Friday & Cyber Monday are ones of the largest sales in the world, with a wide range of products on sale for ridiculously great prices and deals. Now is the time of the year again for the long awaited Black Friday 2017 and Cyber Monday 2017 sale! Lazada Malaysia is making sure that Malaysians will not miss out on this craze too. If you have been waiting for so long to get the items that you have been wanting for all this while, now is the time more than ever to get them! To make things easier for you, on this page, you can find assortments of products that are offered and organized under one roof for your convenience. Luggage bags, memory cards, cameras, camera accessories, cookware and many other products are now awaiting you to make a stop here! Don't have the time to sit in front of your desktop or laptop to shop? No worries, simply download the latest Lazada Malaysia mobile app! Now you can take part of these sales even when you are on the move!
Why Should You Shop during Cyber Monday and Black Friday Sales?
Up to 80% off with free shipping nationwide, 0% installment and Buy 1 Free 1 deals!

You can shop products and items from a wide array of categories with ease through your desktop/laptop or your mobile app.

There are wide ranges of products and items on sale.